Accessories
Walk Doors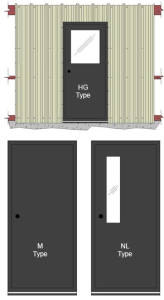 These commercial walk doors are made of 20 gauge leafs and 16 gauge frames. They also have a solid insulation core and come complete with a hardware package. Doors are available in three types, metal, narrow light and half glass, and come in 3070, 4070 and 6070 sizes. An assortment of other options are available.
Windows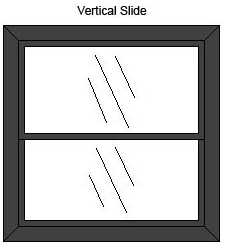 These windows are self framing and are offered in horizontal and vertical sliding models. They're also made specifically to fit into metal building panels and are offered insulated or non-insulated. Various sizes are available.
Overhead Doors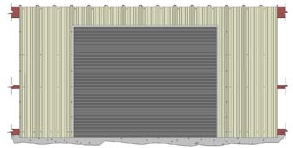 Overhead doors require a framed opening and at least 2′-0 of clearance under the eave height of the building. They're available from 3′ to 20′ in width and up to 20′ high.
Skylights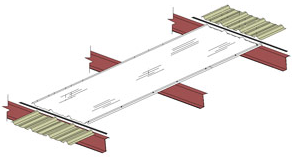 Translucent Panels provide inexpensive lighting through the roof. Provided to match the corrugation of the roof panel.
R-PBR 3′ x 10′ Nominal size
ULTRA-DEK 2′ x 10′ Nominal size
BATTEN-LOK 16″ x 10′ Nominal size
Wall Lights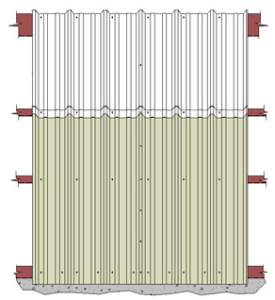 Translucent panels provide inexpensive lighting filtered through walls. They are provided matching the corrugation of the wall panels.
Ridge Vents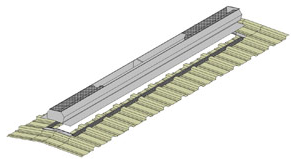 Ridge vents allow air and condensation to escape the building and are available in 10′ sections. They have the option of being standard with a bird screen or with operable dampers.
Louvers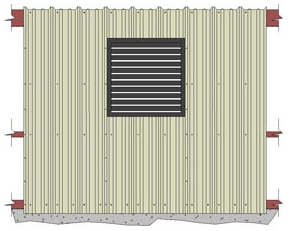 Louvers allow fresh air into the building and are available in 3'x3′ or 4'x4′ sizes. They come as fixed or operable and are self framing and flashing to insure weather tightness.
Framed Openings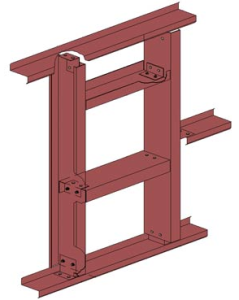 Steel framed openings are used to provide framing and support where the wall sheets are interrupted due to certain accessories. Framed openings include: jambs, header, sill (if required), jamb and head trim. Full cover trim is optional and provides coverage of the exposed red iron.
Door Canopies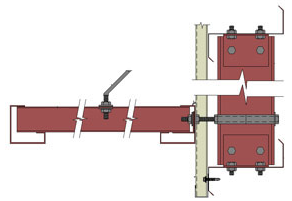 These low profile canopies are available for both three and six foot wide doors and provide shelter at an economical cost.
Sidewall Canopies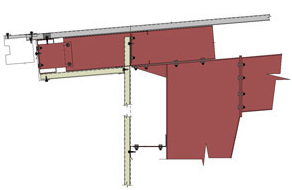 An overhang or projecting roof structure commonly used to provide additional protection against the weather. The maximum projection without a support column is 15′-0. Roof box canopies can add considerable aesthetic value. All canopies are available with or without soffit panels.
Purlin Extension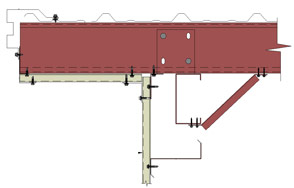 Purlin extensions add more roof coverage to the end walls of the building. They're aesthetically pleasing and offer protection against the weather. The maximum projection is 7′-0 and are available with or without soffit panels.
Parapet Walls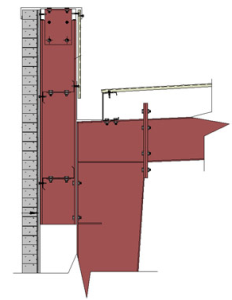 Parapet end walls differ from mansards and facades because they don't project from the building envelop. They're used for aesthetic purposes and conceal the gable or rake end of the building.
Facades/ Mansards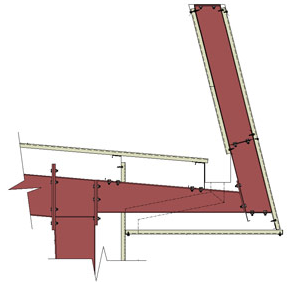 The term mansard indicates a sloped face and facade is defined as a vertical face. This accessory provides a solution for those searching for an aesthetic pleasing appearance and protection from the weather. They're also used to attach signage as well as cover the eave or gable of a building. The maximum projection is 6′-0 and the maximum face height is 9′-0.