Colors
Silicon Polyester panels feature a 25-year finish warranty. It is coated with special resins that reflect the sun's rays, Silicone Polyester panels lower your customers' energy costs while extending the life of the structure. This makes Silicone Polyester panels a sensible, practical choice for large warehouses, agricultural structures and commercial buildings. For high visibility projects requiring even greater fade resistance and durability, Kynar coated panels offer a more efficient option which is listed below.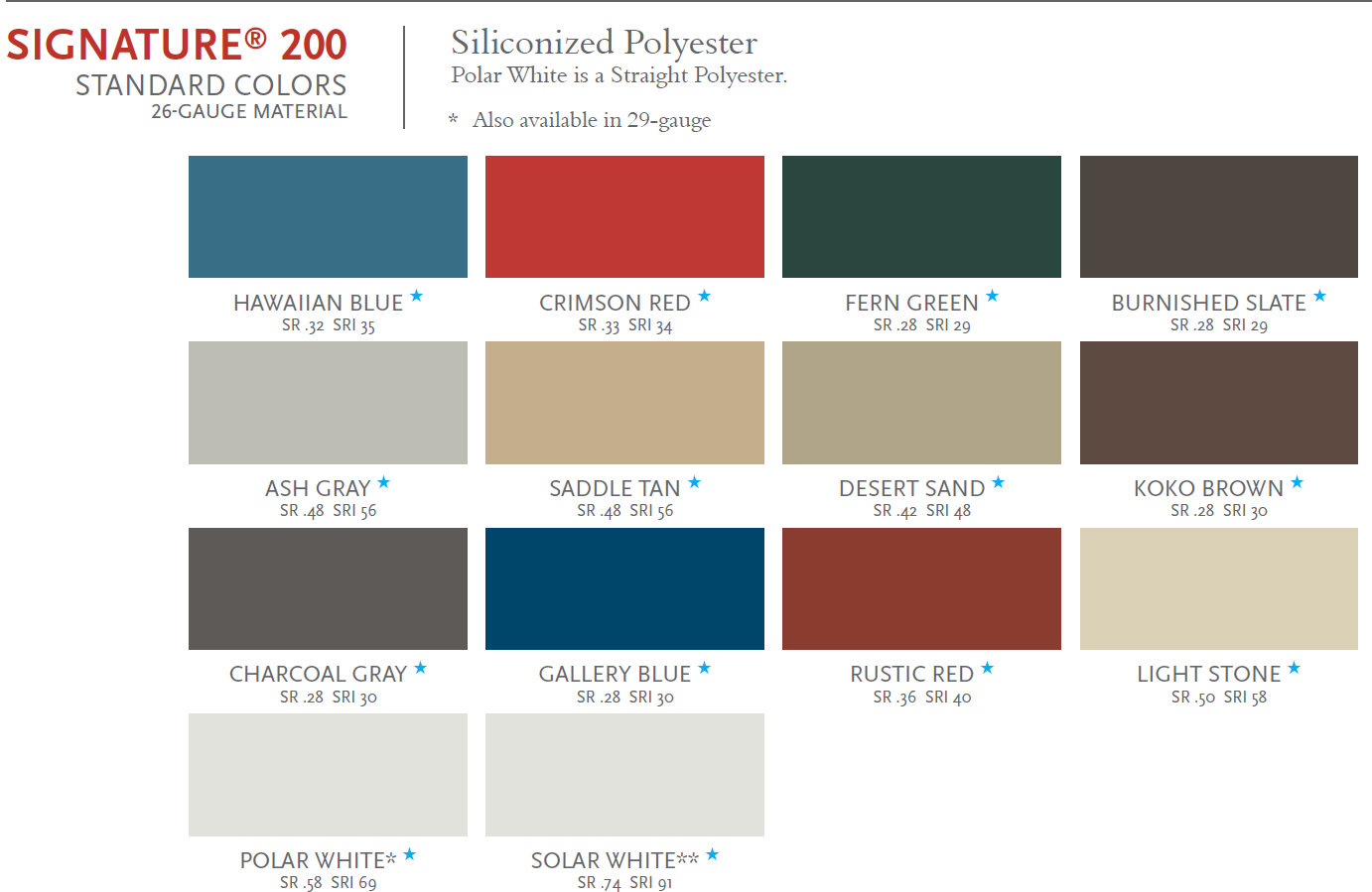 Kynar Panels reflect our commitment to using the best materials in the most resourceful way to maximize efficiency and cost-savings. With the building industry facing some of its most significant code changes in the past 10 years, forward thinking and innovation are crucial.
This is by far the best paint system available in the world today. Nothing works better or lasts longer. The energy-cost savings, architectural appeal, variety of profiles, texture and color, flexibility and long-term durability make Kynar panels a popular choice for architects and building owners. More color options are available and are not limited to the ones listed on this page. They will be available upon request.